Find the perfect combination of nutty and slightly sweet flavors with this nutritious and delicious snack from Bare Maximum
Bare Maximum is excited to provide you with a bulk pack of our healthy snack energy bars! The Nutty Paradise 8 Pack has everything you're looking for to fuel your active lifestyle. Perfect for athletes and everyday folks who love snacking on nuts, this bulk pack of our Bare Maximum energy bars are filled to the brim with a mixture of sweet, nutty, and spicy flavors. Get yours today!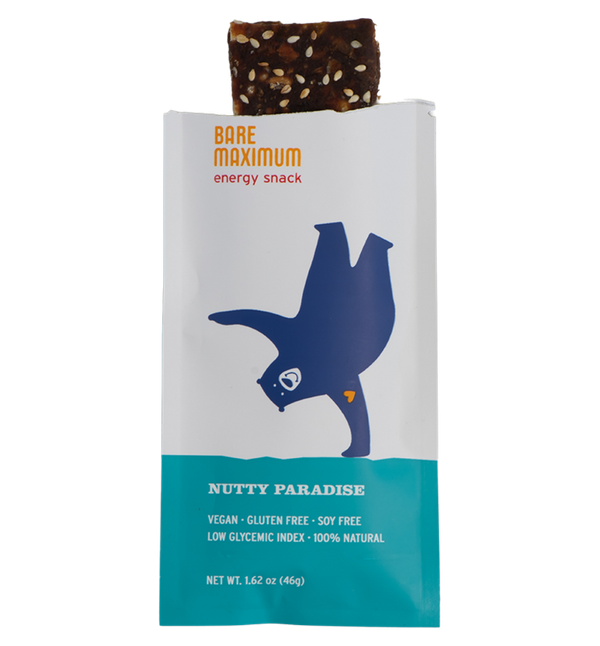 Fuel Your Day-to-Day Life
Our Bare Maximum Nutty Paradise 8 Pack bulk pack of energy bars includes healthy snacks created with a mixture of healthy, natural ingredients. Snackers who are looking for a new way to take an afternoon break can expect a delicious mixture of dates, almonds, pistachios, cranberries, flax seeds, and sesame seeds. Our mission at Bare Maximum is to provide healthy snacks that are totally guilt-free and can be easily replenished by ordering online!
You'll Forget You're Eating A Healthy Snack
The energy bars inside the Bare Maximum Nutty Paradise 8 Pack are created with raw, natural ingredients and are meant to be enjoyed wherever you get a craving in between meals. These bars are the perfect replacement for the sweet or salty snack you typically go for during the afternoons; the mixture of fruits and nuts give you a delicious combination of both flavors! Our mission at Bare Maximum is to make sure you never have to compromise when it comes to eating a little more healthily.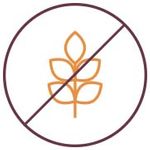 Gluten Free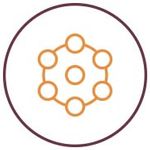 Filled With Protein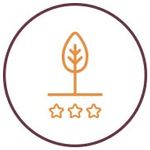 Real Ingredients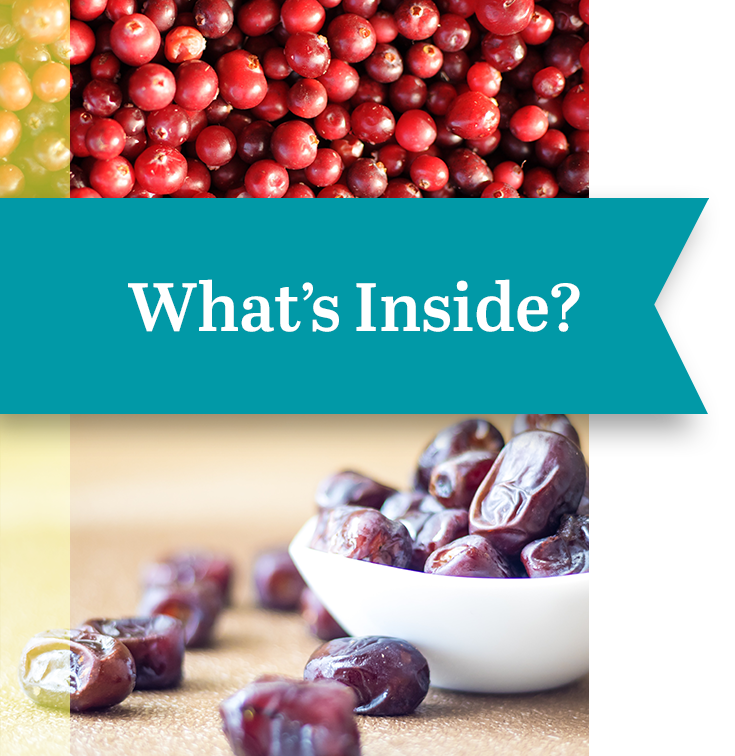 Eight Blissful Bars Per Box

Vegan

Gluten-Free

Soy-Free

Corn-Free

Low Glycemic Index

100% Raw, Natural Ingredients
Why Is It Called Nutty Paradise?
Despite all the variety snack bar packs available from our brand, the Bare Maximum Nutty Paradise 8 Pack should still be one of your top choices. We call this selection our 'Nutty Paradise'' because of the blissful and delightful combination of fruits and nuts included in each of the bars. This pack of energy bars is perfect for experiencing the difference real and natural ingredients make.
Try Our Bare Maximum Healthy Snacks Today
Natural, healthy snack bars from Bare Maximum are a great choice for those looking for a nutritious and convenient snack option. They are made with whole ingredients such as nuts, seeds, and dried fruits, providing a source of protein, healthy fats, and fiber. These snack bars are also free of artificial ingredients, preservatives, and added sugars, which can contribute to health problems. Each of our bars are perfect for helping to keep up with weight management, high energy levels, and one's overall health. They are easy to take with you on the go, and can be a great option for a pre or post-workout snack.
Order your own Bare Maximum Nutty Paradise 8 Pack today to experience the difference!
Bare Maximum Nutty Paradise