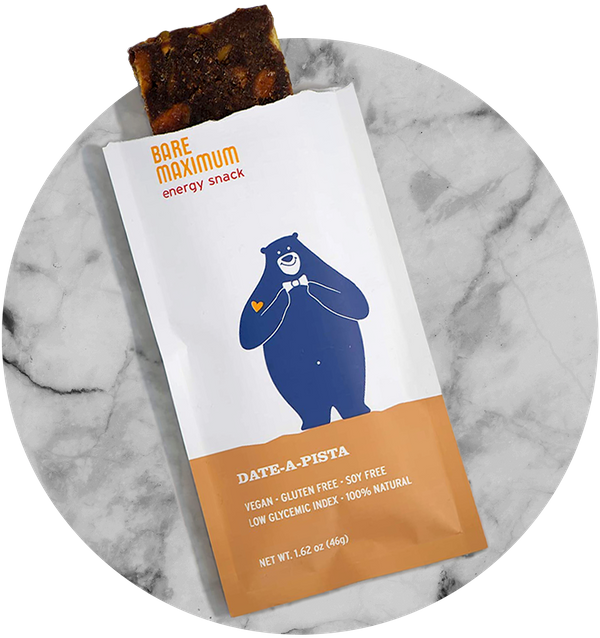 Our Bars - Made With Love
Food is an integral part of every culture. In my family, most of our conversations revolved around eating healthy foods.
Everyone loves to ensure that their kids eat healthy with sufficient variation in their food. Even the snacks we prefer to have are the healthy ones.
Like many mothers, my mother also spent most of her time in the kitchen, trying new, as well as generations old recipes, in our apartment's kitchen. She never compromised with either taste or nutrition. Mom always used the best quality ingredients — now known as "superfoods." I wanted to share my family's carefully curated recipes with the world. Bare Maximum was born, with premium quality ingredients that you can see (yes, see!).
Every batch of our bars is hand-rolled with the best quality nutritional ingredients (Superfoods!!) without compromising on the taste in a state-of-the-art facility, so your mother can relax, knowing that you are not skimping out on that nutrition while you are out conquering the world.
I hope you enjoy devouring these snack bars as much as we all do in our family! Stay Healthy!
Divyanshu Sharma ~ Founder
our team, creating wonders
COLLEGE SWEETHEARTS, NOW PARTNERS IN CRIME.
Divyanshu and Henna are college sweethearts who would study together in the library at the University at Buffalo college campus. Divyanshu would watch Henna struggle to find healthy snack options almost weekly. Divyanshu's mother would always try to get them to eat healthy snacks, but never succeeded. Why? Because there were too many baggies to carry! Nuts in one, seeds in the other, dates in another — oh my!
After Divyanshu's mom sent these to us, we would share them with many friends and family around us. They were amazed! So delicious, yet all natural ingredients!
Bare Maximum energy bars are an easy, affordable, and fulfilling mid-day snack. We are able to snack healthy and quickly all at the same time. Henna loves to carry her bars to the gym and snacks on them right after teaching her BollyX (the Bollywood workout) fitness classes. As for Divyanshu, well, since he does most of the manufacturing by hand, he is snacking on them ALL OF THE TIME! Henna's father even takes them to his dental office daily and snacks between patient visits.
We have brought together the best ingredients to create a bar to satisfy everyone's palette. Divyanshu and Henna are proud to bring forward a recipe that has been passed down for generations in India, into the mainstream circuit.
Follow their journey on Instagram @baremaximumlife